Who are we?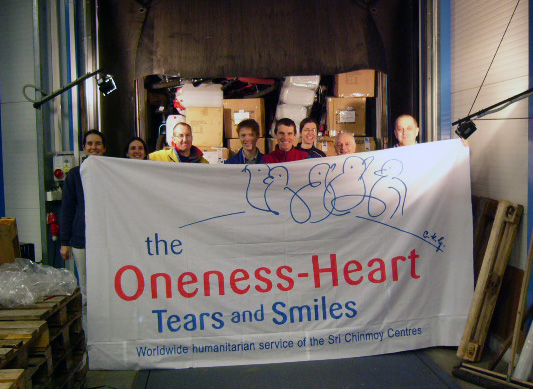 The Oneness-Heart-Tears and Smiles is a group of friends – including many medical doctors, nurses and other dedicated individuals from all nationalities and faiths – who are inspired to be of service to brothers and sisters worldwide.
This inspiration has come from international harmony leader Sri Chinmoy, a humanitarian and visionary who believes that together, each one of us can help create a world of harmony through our own self-giving actions. All the participants in this project are volunteers, and each of us undertakes this humanitarian service from the love of our hearts.
We have active participants in almost every developed country of the world and in many of the least developed countries, most of whom are also active members of the Sri Chinmoy Centres International.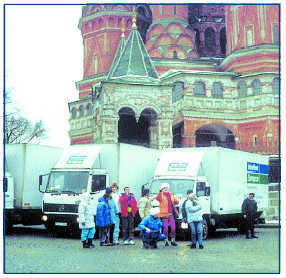 How did we begin?
Our humanitarian service began in 1990 by collecting food and clothing for the people of Russia. We sent several convoys to Moscow from Germany in 1991. Two years later, President Mikhail Gorbachev made a special request of our organization to help supply desperately needed chemotherapy medicines and equipments for the nation's first modern children's hospital to treat leukaemia and other haematological diseases. In the next three years, we sent large quantities of modern medicines and expensive diagnostic machines to the new treatment centre, plus arranged for highly skilled technicians to offer advanced training in Moscow.
Who has requested our services?
We have been requested to send humanitarian assistance by Mother Teresa both for India and in many other countries; by President Mikhail Gorbachev for the children of Russia; by UN Under-Secretary-General Ibrahim Gambari to help relieve the unimaginable suffering in Angola and Liberia; by the Nelson Mandela Children's Fund; by Mrs. Graça Machel for her Foundation for Community Development; as well as by many national and community leaders worldwide.
What services do we offer?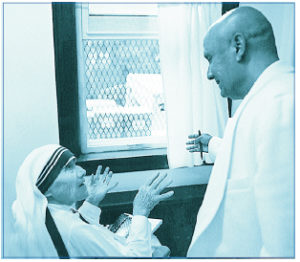 Working closely with national leaders, UN leaders and local NGO's, we have sent tens of millions of dollars of badly needed assistance throughout the world. We aspire to serve as selflessly as possible and to provide, to the best of our capacity, exactly the humanitarian items they are requesting and so badly need.
Following are categories of items which we have been offering in our humanitarian service projects, and we certainly are eager to add to the types of items we can send, as long as they are requested:
1. Medical and surgical supplies
2. Pharmaceuticals for children and adults
3. Hospital equipment, including large items as beds, imaging equipment
4. Food goods
5. Clothing for children and adults
6. School supplies
7. Computers
8. Educational books
9. Toys of all kinds
10. Children's bicycles
11. Sports equipment, including soccer balls, sports shoes…
12. Toiletries and cleaning items, including toothbrushes, soap…
13. Household items, including pots, pans, dishware…
How do we work?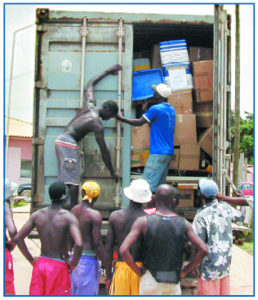 Usually we receive a request from a national or UN leader for our humanitarian services. Once we know in detail what is being requested, we work hard to find the often urgently needed items from manufacturers, distributors, large retail chains and enthusiastic citizens in developed countries worldwide as quickly as possible. We also arrange for transportation, by sea and by air.
We always work closely with a local organization to receive and distribute the items. This group is usually a well-established, reliable NGO and sometimes is the requesting government. We follow-up carefully to be certain the most needy individuals receive the items we have sent.