Here are some of the programmes we have accomplished in our almost 30 year history: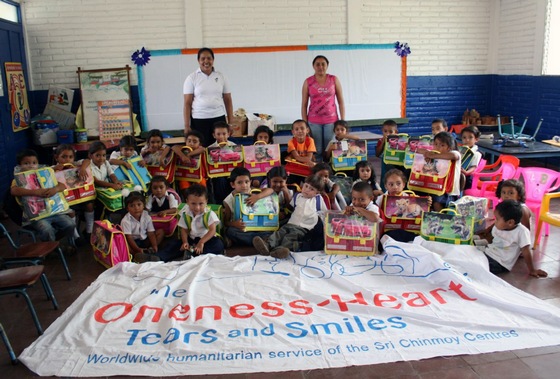 Kids to Kids – a unique and highly successful school programme in which children in one country supply basic kits, toys, and drawings of love and oneness, to children in other countries. View kidstokids website »
Happiness programs – resources and materials for happiness. This was inspired by the UN International Day of Happiness, which takes place on January 19 every year.
Dolls for Africa – a simple and beautiful program, mobilising people around the world to make beautiful handmade dolls that African children can relate to. Website »
Development and Economic Recovery – the provision of agricultural supplies; the development of sustainable small businesses; information sharing to promote self-help.
Disaster Relief – the supply of emergency and disaster relief materials.
Education – the supply of materials to schools, including computers, furniture, stationery and books.
Healthcare – the supply of medical equipment, consumables and pharmaceuticals as well as the training of health professionals. This includes a program dealing with HIV/AIDS.
---
Since 1970, Sri Chinmoy has had a very close involvement with the United Nations. Over the years, the Oneness-Heart Tears and Smiles initiative was grateful to provide, at the direct requests of UN Under-Secretaries General Ambassador Anwarul Chowdhury and Professor Ibrahim Gambari, who were both very dear friends of Sri Chinmoy and supporters of the Oneness-Heart Tears and Smiles initiative.
From 2002 to 2007 Ambassador Chowdhury was Under-Secretary-General and High Representative of the United Nations for the Least Developed Countries, Landlocked Developing Countries and Small Island Developing States. Ambassador Chowdhury entrusted to Sri Chinmoy, ten of the most vulnerable countries, to serve through humanitarian shipments. Ambassador Chowdhury stated that Sri Chinmoy surpassed the original request of ten countries which now totals 33 countries. Read more about these countries »
Some of our projects – by country
ANGOLA
At the urgent request of Professor Ibrahim Gambari, United Nations Under-Secretary-General and Special Adviser on Africa, to Sri Chinmoy, millions of dollars of pharmaceuticals, medical and surgical supplies, food and clothing from 13 different countries have been sent to the war-ravaged nation in a pioneering project. At the express direction of the Prime Minister of Angola, making a major policy shift, our 21 sea containers were the first to enter Angola with no duties or other taxes added.
• 21 twenty-foot sea containers (One sea container holds 400 boxes) containing pharmaceuticals, medical and surgical supplies, food, clothing, school supplies, tools and building supplies.
• 20 tons of clothing, 14,000 pounds of vitamins, medical equipment for hospitals, 2000 children's blossoming friendship school kits
• AIDS orphanages and schools received, according to their request, school supplies, nutritional supplements, athletic equipment and toys in Angola, Botswana, South Africa, Swaziland, Suriname, Zambia, Lesotho, and Ethiopia.
---
INDIA
As a result of Mother Teresa's direct request to Sri Chinmoy, medical supplies, basic pharmaceuticals (vitamins, analgesics and antibiotics), children's clothing, shoes and toys have been sent to India since 1994, as well as to the Missionaries of Charity in many other countries. Large shipments of bottled water for earthquake victims and of eyeglasses have also been sent.
---
LIBERIA
Immediately following the negotiated end of 18 years of civil war in Liberia last year, UN Under-Secretary-General Prof. Ibrahim Gambari asked Sri Chinmoy to assist in the peace process by providing humanitarian aid. Working directly with the top leaders of the United Nations Mission in Liberia (UNMIL), thousands radios have been sent and will be distributed by the UN to villagers so that they can receive critical information. As well, medicines, surgical supplies and hospital equipment have been sent in large sea containers.
• Three double sea containers (forty-foot) of medical equipment and surgical supplies
• Computers, 3000 radios, toys and school supplies.
---
MOZAMBIQUE
Working closely with Mrs. Graça Machel and her Foundation for Community Development (FDC), thousands of boxes of agricultural supplies, water treatment equipment, school supplies, books, computers and hospital equipment have been sent to Maputo. We have also arranged for medical training of local doctors. FDC has requested these items in keeping with their view that people must be given the tools and training to lift themselves out of poverty.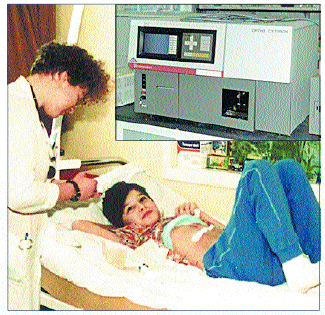 • Medical and surgical technology for a urology department (Central Hospital). Six sea containers of medical supplies, computers, pharmaceuticals and school supplies and toys.
---
RUSSIA
In 1993, President Mikhail Gorbachev and his wife Raisa Maximovna made a personal request to Sri Chinmoy for help with the first modern hospital in Russia for children with leukemia and other hematological diseases. This began our humanitarian service worldwide. Multimillion-dollar diagnostic and treatment equipment, medicines, hospital supplies, food and more have been sent — often on very short notice in life threatening situations.
• Chemotherapeutic drugs for leukemia treatment and diagnostic and treatment equipment valued at 5 million USD.
• Survival of Russian children with leukemia rose from 4% to 70% with use of chemotherapy
• 58 tons of food and clothing valued at $112,000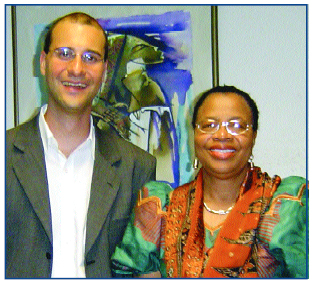 SOUTH AFRICA
Medicines, food and clothing have been sent to several orphanages in South Africa that care for many, many children afflicted with AIDS. School supplies, blankets, clothing and toys have been sent specially for programmes with tens of thousands of children in conjunction with the Nelson Mandela Children's Fund. Large quantities of educational supplies have been received by Archbishop Desmond Tutu's Child Welfare Society.
• 17,000 toys, 6000 art supplies for disadvantaged children, 15,000 balls for the Nelson Mandela Children's Fund Christmas Celebration.
• 800 large bags of toys for Children's Day, A sea container of school books to Archbishop Desmund Tutu .
TIMOR-LESTE
Working closely with Prime Minister Mari Alkatiri and his Government, medical and surgical supplies have been sent to Timor-Leste by sea and by air in our ongoing partnership.