Missionaries of Charity Christmas and New Year's Party, Harlem, New York, January 2012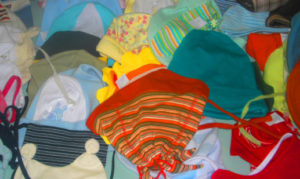 The Sri Chinmoy Centres prepared 150 gift bags containing new hats, scarves, gloves, socks and a soft toy, as well as school supplies.  The nuns distributed them to children and homeless adults in Harlem.
We also supplied new clothing, hygiene kits, gifts for the Missionaries of Charity Women's shelter in Harlem.