The UN Ocean conference took place in June 2022 in Portugal – a coming together of the world's nations to protect the richness of the world's ocean life, and to agree on how to share and use this ocean-wealth so that it can benefit us all for centuries to come.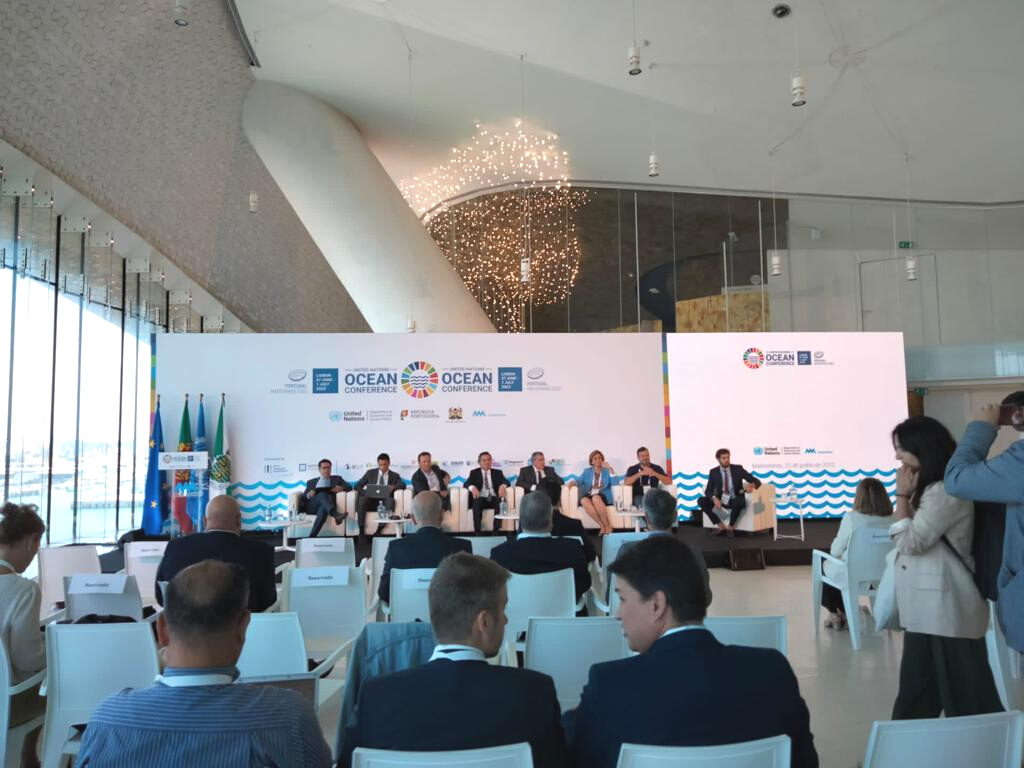 The Oneness Heart Tears and Smiles project made its own humble contribution to this conference, sponsoring a display of artwork and aphorisms by internationally renowned peace leader,
poet, athlete, artist and spiritual teacher Sri Chinmoy.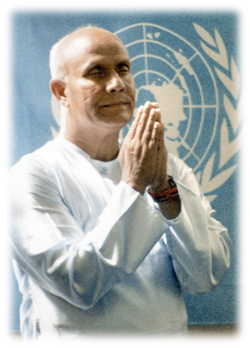 In 1970, Sri Chinmoy was invited by then Secretary-General U Thant to hold peace meditations at UN headquarters for ambassadors, delegates and staff. He offered these meditations as well as other free cultural programmes, exhibits and concerts in support of peace twice-weekly for over 35 years, until his passing in 2007. Respected by members of the diplomatic community worldwide, he often shared inspiration with many dignitaries and seekers, responding to their concerns and questions including about the environmental crisis, offering his perspective on issues such as humanity's relationship with the natural world.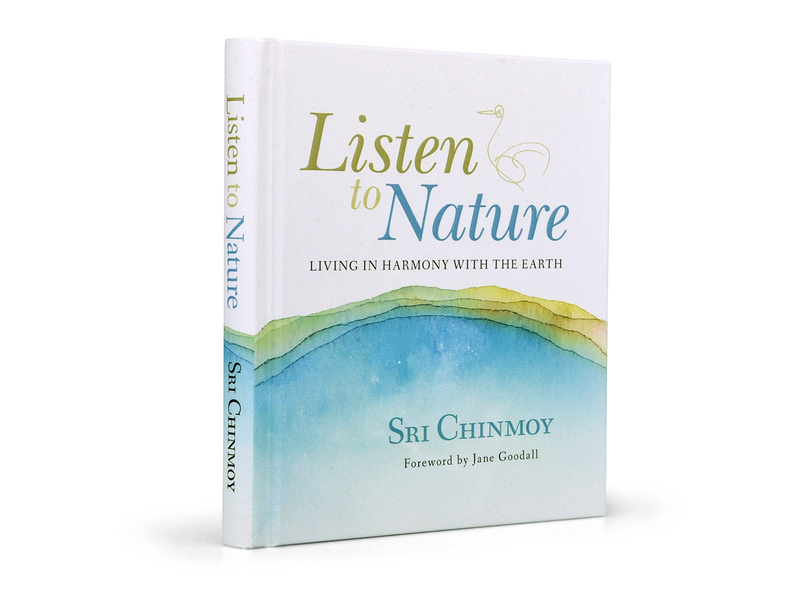 A book of Sri Chinmoy's writings – Listen to Nature – Living in Harmony with the Earth – was released in 2021. Sri Chinmoy viewed respect for Nature as an inseparable part of the overarching vision of oneness and peace. The universal nature of his philosophy encouraged people of all backgrounds, faiths and nationalities to work together for global peace and a world where all beings live in harmony.
Below is a selection of artworks and banners that were displayed. The first one is signed by both Sri Chinmoy and President Mikhail Gorbachev, in his capacity as president of the Green cross environmental organisation.