The current stressful situation means we all have to adjust our plans. With great care and affection, our Kids to Kids volunteers from eight schools in the Czech and Slovak Republics had prepared many hundreds of Kids to Kids kits for Indonesian children. The Kids to Kids kits, which have been delivered to millions of children worldwide during countless crises, contain school and art supplies, a small toy or plush animal, a personal note of encouragement and friendship, and a photo of the child who gave the gifts. Such simple but heartfelt offerings serve as a powerful vehicle for dialogue between the children of different countries and backgrounds.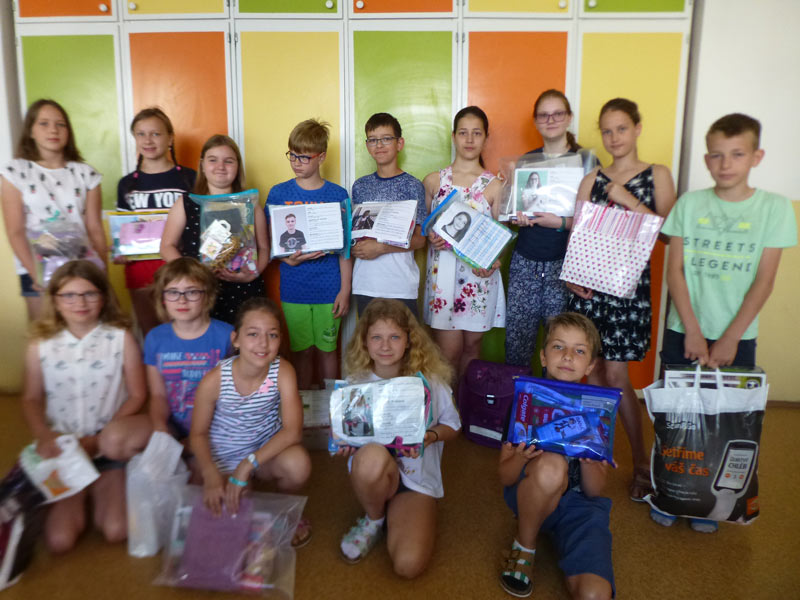 We originally planned to deliver the kits with a sea container, but this became impossible due to the pandemic.
Princess Febri Dipokusomo, a district Governor of "Rotary International" in Java, instead suggested that we provide service to the children of Indonesia in a different way. She invited Kids to Kids to be a partner in the Rotary Door to Door project, which would arrange for our gift bags to be delivered to disadvantaged children in 14 cities across five islands and six provinces in Indonesia. We arranged for the purchase of the items, and our gift bags were prepared and distributed by Rotary International.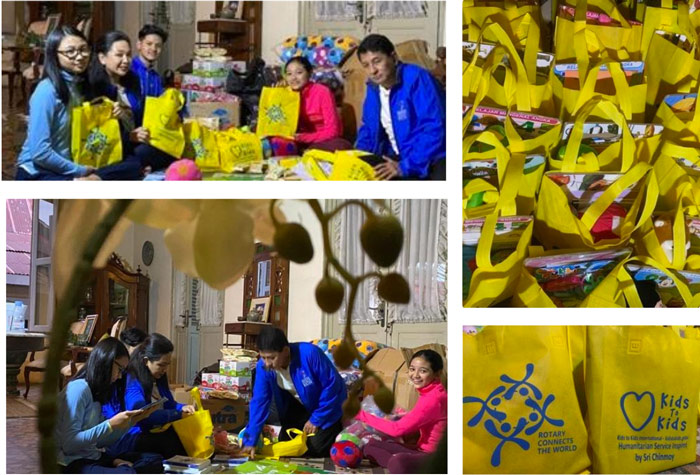 The Sri Chinmoy Centre in Guatemala arranged for the sea container of gift kits to be delivered, instead, to Guatemala. This miracle was accomplished by working with SOSEP – the Social Work Secretariat of the President of the Republic of Guatemala. This is the Guatemalan organisation charged with implementing social programs for the benefit of children, families and communities. Amazingly, within one month, the transport of the container was arranged and it was dispatched from Europe to Guatemala.
The Guatemalan sea container delivered 1,249 packages, 6,015 exercise books, 554 plush toys, 30 musical instruments, 40 bicycles and other sports equipment, and much more. The total number of items was 33,763 weighing 2110 kg. A pre-distribution ceremony was held, which included a number of organisations: members of the Sri Chinmoy Centre in Guatemala, members of our international Oneness-Heart-Tears and Smiles Humanitarian and SOSEP dignitaries. We are deeply grateful to Madal Bal a.s., which regularly covers the costs of our transportation of Kids to Kids packages.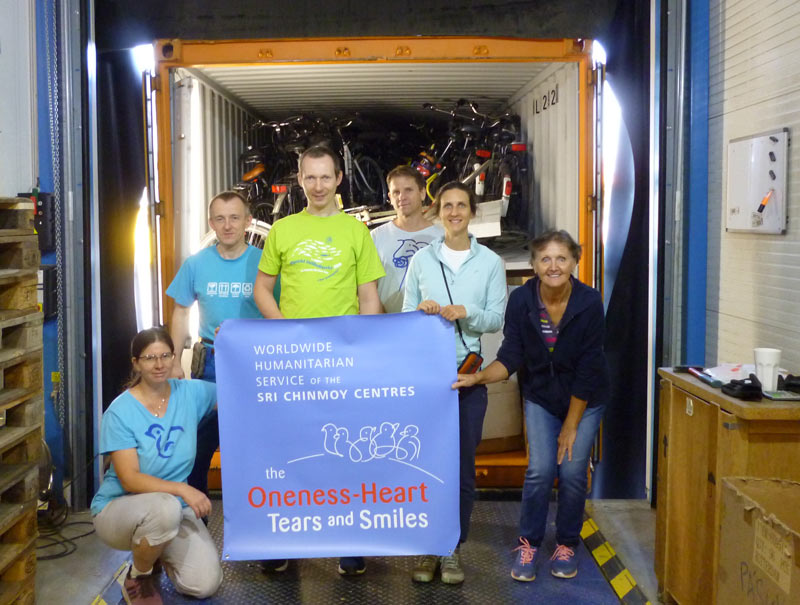 Kids to Kids, which works under the auspices of the Oneness-Heart-Tears and Smiles humanitarian service, seeks to sow the seeds of a better world, a world of friends who care and share, and help each other in times of need.