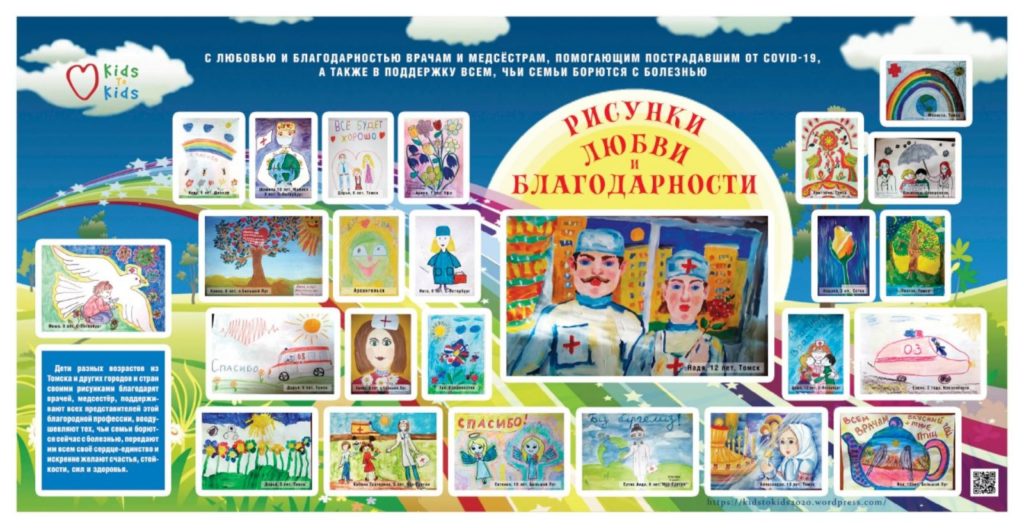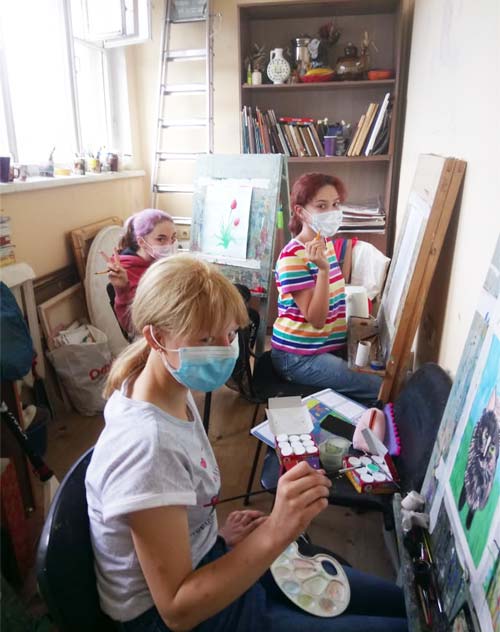 In these challenging times of self-isolation during spring 2020, we have collected hundreds of children's drawings to support and give happiness to our doctors and medical staff.
All the paintings were put on display on our online gallery, so people could share this link and look at the wonderful and joyful pictures and messages.
We received many beautiful artworks from Nur-Sultan, the capital city of Kazakhstan, and city officials helped us to put over 40 posters with drawings and Sri Chinmoy's inspiring and encouraging poems on bus stops in the city.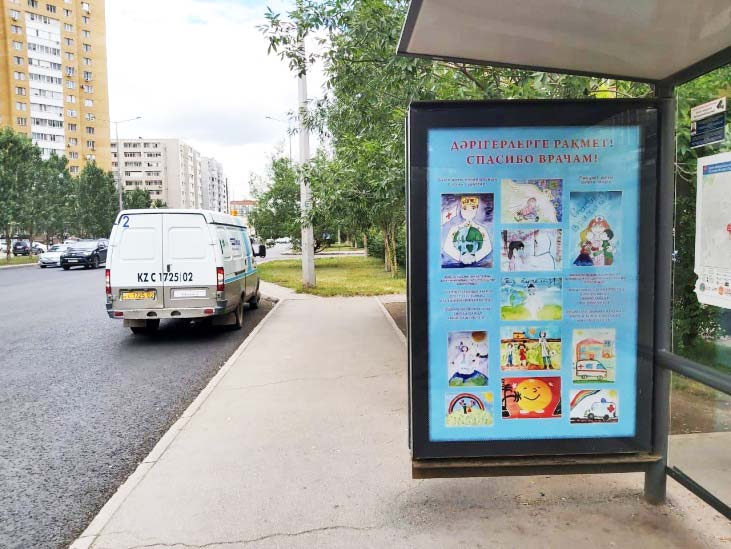 Many children and their parents were extremely moved by this project, and inspired to take part. In their letters to us they said how wonderful it was to have this kind of a project in the time of global self-isolation.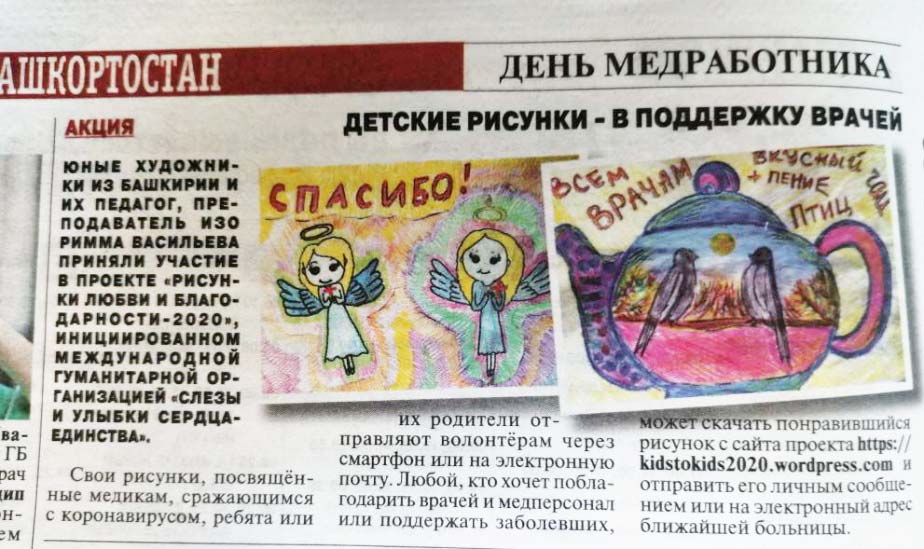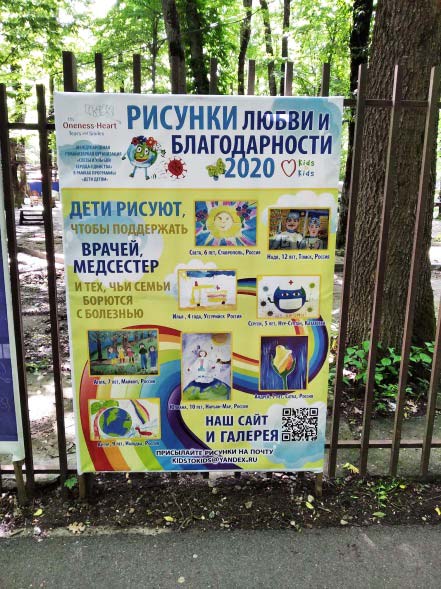 In the Russian city of Stavropol, we were able to put these posters with the drawings in city parks.